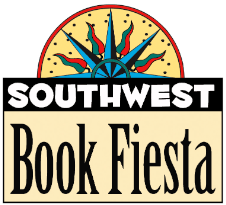 Southwest Book Fiesta

The Southwest Book Fiesta will be held at the Albuquerque Convention Center on May 10-12, 2013. The New Mexico Book Co-op supports this huge effort to increase awareness of reading and literacy in the region. This will be one of the largest book festivals in the region.

The Southwest Book Fiesta will bring together authors, publishers and the reading public in a family-friendly community event. The Book Fiesta will focus on both nationally-recognized as well as local New Mexico and Arizona authors. The mission is to recognize and encourage the literary accomplishments of New Mexicans and Arizonans.

Readings and special author events will feature some of the best books and authors from the region.

If you want to show off your books or products at the Southwest Book Fiesta, now is a great time to make a reservation for a booth. If you are thinking about participating, you can save 10% if you sign up now. Plus, you want a booth you only have to pay for half of it now (the remaining balance will be due no later than March 1, 2013). Tables start at $150 for authors and booths start at $400. Space sharing is permitted.


There is a 10% discount on all space reservations made by September 1, 2012.
Deposit required with all booth reservations; table reservations must be paid in full at time of reservation. Balance for booth spaces due on or before March 15, 2013. Table or booth sharing is allowed.


Table (6') - $150 – two chairs & not draped

For authors, publishers, companies, other groups (non-profit literacy and library groups are eligible for a $50 discount; contact show organizers for approval)


Booth (10'x10') - $400 – two chairs & draped

(Corner booths $50 additional)


The Southwest Book Fiesta is accepting exhibitor/booth reservations now. The sign up is available online and you can pick your booth space.
CLICK HERE FOR MORE INFORMATION!