New Mexico Book Co-op


Get Away Weekend for Authors in Chama

Book publishers and authors will be gathering in Chama, New Mexico, on August 23-24.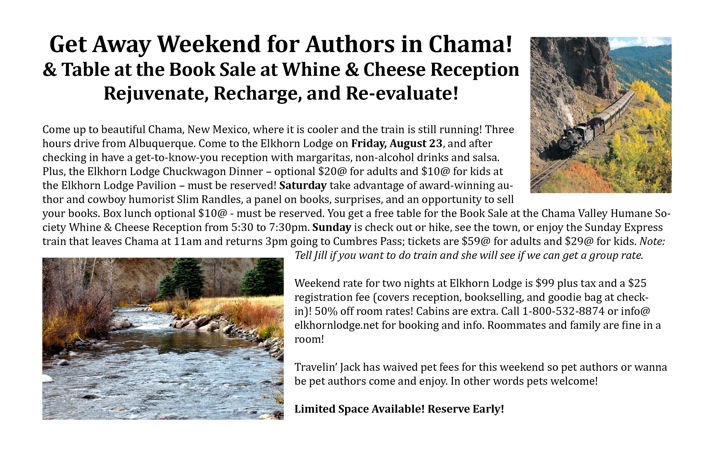 Call 800-532-8874 to reserve your space.
Hosted by Elkhorn Lodge and Events Unlimited by Jill.

Two Nights Lodging at Elkhorn Lodge ($99 per room)
Writers Weekend ($25 each for NM Book Co-op members), includes
Friday Evening Welcome Reception
Friday Evening Chuckwagon Dinner (optional $20 each)
Saturday Seminars with Slim Randles and others
Saturday Lunch (optional $10 each)
Saturday Book Sale (free table) at "Whine & Cheese Reception"